Automatic Paper Carton Erecting & Forming Machine
The Sahil Graphics Automatic Paper Carton Erecting Forming Machine is a game-changer in the packaging industry. This cutting-edge machine is engineered to automate and streamline the process of creating paper cartons and boxes with precision and efficiency.
With a seamless and fully automatic operation, this machine drastically reduces manual labor, saving time and costs for businesses. It is capable of rapidly forming paper cartons of various sizes and configurations, ensuring flexibility to meet diverse packaging needs.
The advanced technology behind this machine enhances productivity and consistency, making it an ideal choice for businesses aiming to boost their packaging operations. It is designed for reliability and precision, ensuring that every carton is formed with the utmost quality and accuracy.
Sahil Graphics has truly redefined the packaging landscape with this Automatic Paper Carton Erecting Forming Machine, making it an invaluable asset for businesses seeking efficiency, quality, and innovation in their packaging processes.
This Sahil Graphics Automatic Carton Erecting machine is designed to efficiently produce various types of boxes such as those for burgers, noodles, French fries, popcorn, meals, sweets, and four-corner trays using a cold glue process.
(Note: Optional hot melt functionality is also available.) It boasts a sturdy construction, ensuring high-quality and efficient box manufacturing.
Sample box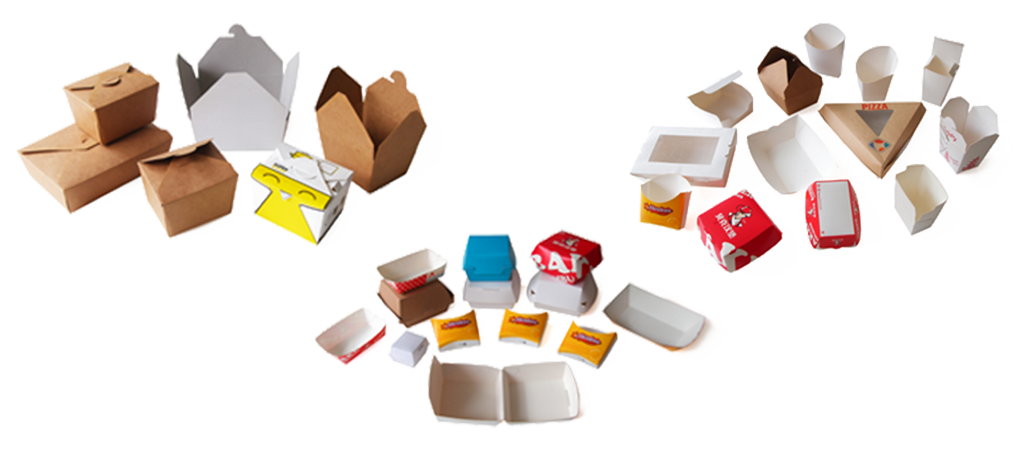 Detailed specifications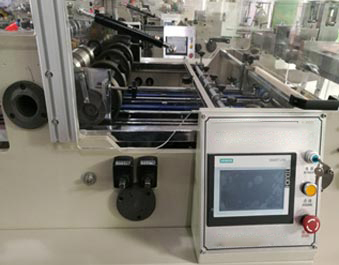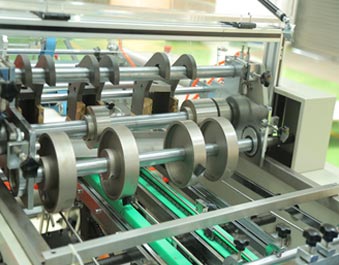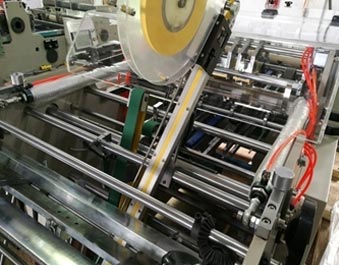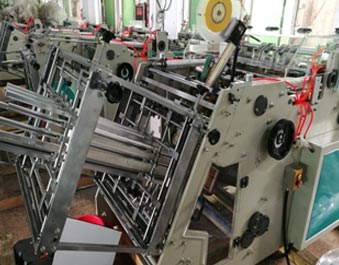 Servo Paper feeding unit: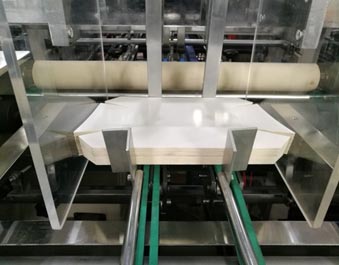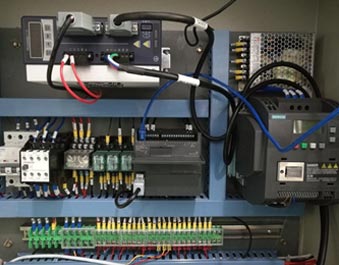 | S no | Model | | | |
| --- | --- | --- | --- | --- |
| 1 | Raw Material | 200-600g/m² cardboard | | |
| 2 | Productivity | 60-160pcs/min | | |
| 3 | Power Source | 380V 50Hz | | |
| 4 | Total Power | 5.5Kw | | |
| 5 | Production Size | | | |
| 6 | Box Length | 100-450mm | | |
| 7 | Box Width | 100-600mm | | |
| 8 | Box Height | 15-200mm | | |
| 9 | Degree | 5-40˚ | | |
| 10 | Dimensions | 3600*1350*1500mm | | |
| 11 | Weight | 1800kg | | |
| 12 | Configuration | | | |
| 13 | Touch Panel | Smart700IE V3 | | |
| 14 | PLC | Smart ST20 | | |
| 15 | Inverter | v20,3.7Kw | | |
| 16 | Circuit Breaker | 5SY6332-7CC | | |
| 17 | Contactor | 3TB4222-0XM0 | | |
| 18 | Relay | ZY4N-J DC24V | | |
| 19 | Switching Power Source | LRS-100-24 | | |
| 20 | Photoelectric Switch | Omron | | |
| 21 | Proximity Switch | Omron | | |
| 22 | Bearing | HRB | | |
Ask For Price