Fully Automatic Twisted Rope Handle Square Bottom Paper Bag Machine
Fully Automatic Twisted Rope Handle Square Bottom Paper Bag Machine combines precision engineering and innovative features to streamline the bag-making process. With this machine, you can effortlessly produce square bottom paper bags with sturdy twisted rope handles, meeting the growing demand for eco-friendly and stylish packaging solutions.
Process Flow Chart

Schematic Diagram
High Productivity: The machine is designed for high-speed production, allowing you to generate a large volume of finished bags in a short period. This enhances your overall production efficiency and helps meet customer demands.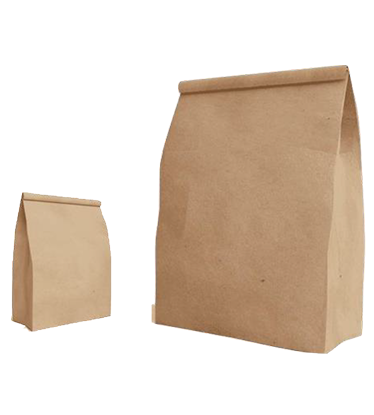 Precise Bag Making: Our Fully Automatic Square Bottom Paper Bag Making Machine With Handle ensures accurate and consistent bag dimensions, ensuring uniformity and professional aesthetics. The square bottom design offers increased stability, making the bags suitable for various applications, including retail, food service, and promotional purposes.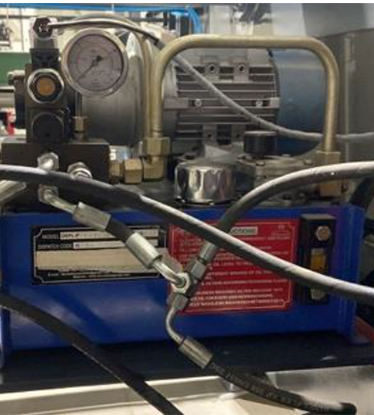 Twisted Rope Handle Application: The fully automatic square bottom paper bag making machine application system integrated into the machine simplifies the handle attachment process. It ensures secure and reliable handle placement, enhancing bag durability and usability.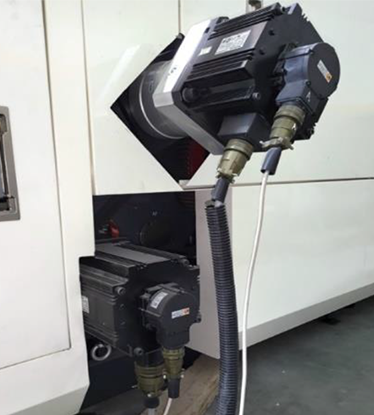 Versatile Bag Specifications: Our machine accommodates various bag sizes, allowing you to cater to a wide range of packaging requirements. Whether you need small boutique bags or large shopping bags, the machine can adapt to your needs with ease.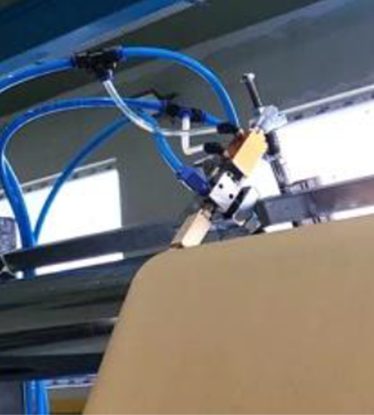 User-Friendly Operation: The machine incorporates user-friendly controls and an intuitive interface, making it easy for operators to set parameters, monitor production, and perform maintenance tasks. Minimal training is required to operate the machine efficiently, reducing downtime and increasing productivity.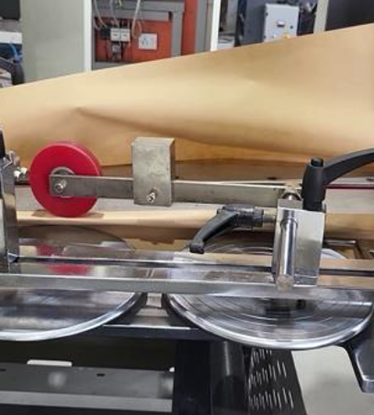 Quality and Durability: We understand the importance of producing high-quality bags that reflect the value of your brand. Our fully automatic paper bag machine in India is built to meet stringent quality standards, ensuring durable and visually appealing bags that leave a lasting impression on customers.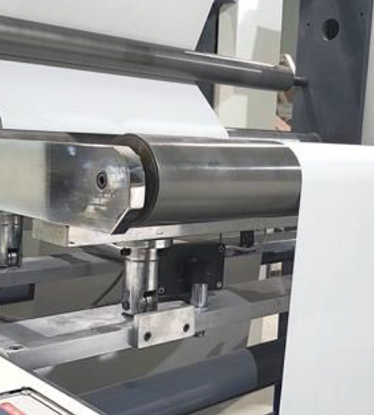 Energy Efficiency: Our machine is designed with energy-saving features, optimizing power consumption without compromising performance. This not only reduces operational costs but also aligns with sustainable manufacturing practices.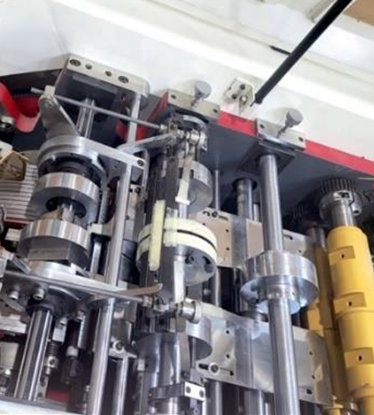 Contact us today to learn more about our Fully Automatic Twisted Rope Handle Square Bottom Paper Bag Machine and how it can transform your bag production process. Experience the efficiency, reliability, and quality that our machine brings to your packaging operations.
Manufacturing facilities:
In order to produce high quality machines a high class cnc centre has setup in factory facility supporting on production to ensure high precision standard on parts such as main frame structure, big drum,middle clip,side claws which need very high core density.We invest on high level CNC center.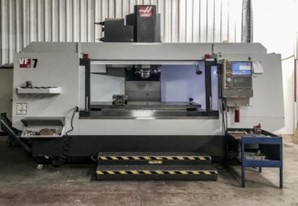 TECHNICAL DATASHEET
Bag width
220-460mm
Paper Thickness
60-150GSM
Max. Bag bottom width
100-200mm
Tube length
260-430mm
Rolled paper width
625-1350mm
Rolled paper diameter
1300mm
Inner diameter of paper
76mm
Total power
15KW (3Phase)
Air pressure
690KPA
Net weight
7500KG
Max. speed
30-150pcs/min
Dimension approx.
15*8*2.6m
Round rope technical parameter
Handle paster length
190mm
Handle paster width
50mm
Paper rope spacing
95mm
Handle paper rope diameter
3-5mm
Handle poster paper roll width
100mm
Handle paper roll width
1000mm
Handle paster gram per square meter
80-135g/m2
MACHINE PARTS
The complete machine is divided into 4 parts as follows: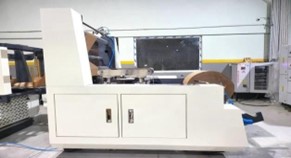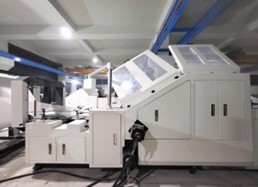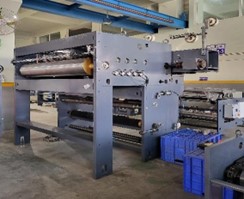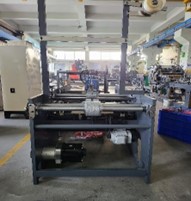 5. Delivery conveyor unit.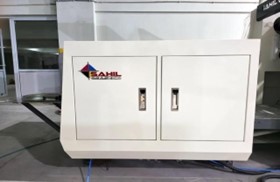 6. Machine electrical panel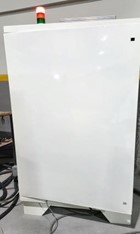 Part 1 Reel Feeding Unit
Reel feeding is equipped with an automatic hydraulic lifting function, now lifting heavyreels is ways easy and can be done with a push of button

Unwind using air shaft.
Heavy Brakes ensure great tension when required.
Automatic tension control system provides appropriate tension to the paper in the entire reel cycle.

Machine is equipped with automatic edge correction system, which help tube formation greatly and reduce wastage.
Automatic side glue dispensing system provides exact amount of glue required with respect of different quality of paper. It also ensures, dispensing exact amount of glue required with the speed of running paper.
Part 2 Paper bag forming unit
This is this the unit where maximum operations is executed, starting with:

Tube forming
Side pasting
Bag creasing
Bottom opening
Bottom Gluing Bottom closing.

Former unit has two servo motor which ensure right cutting. The cutting height can bechanged automatically with the touch screen.
The mechanical component used in former is high in quality which provides smoothperformance with great stability
The machine structure is heavy duty ensures high durability of machine working round the clock
Auto detection electric sensors has been installed in the former unit which reduces breakdown.
Part 3 Handle Making Unit
Two rolls of raw paper and paper rope are fed together, and the roll of raw paper and the wound round paper rope are glued with water glue and hot glue; then the hand-pull sheet is conveyed and pressed by the pressing device; The handle is cut in half and sent to the sticking mechanism.
| | | |
| --- | --- | --- |
| Side glue system | Spray glue | 1 Set |
| Handle machine hot melt | glue machine | 1 Set |
| Servo motor drive | Mitsubishi, Japan | 1 Pc |
Part 4 Handle sticking unit
Cut the delivered handle piece and then transfer it to the longitudinal push claw; the offset station will send the cut handle to the designated position of the bag mouth where the paper bag is to be produced; then give the handle and the paper bag a designated position. Water glue and glue, then press and fix the handle pasted on the paper bag and transfer it to the forming unit.
| | | |
| --- | --- | --- |
| Hand glue system | Automatically add glue | 1set |
| Handle detection electric eye | Panasonic | 1pc |
| Drive Servo motor | Mitsubishi , Japan | 1pc |
| Stab Servo motor | Mitsubishi , Japan | 1pc |
| Gluing Servo motor | Mitsubishi , Japan | 1pc |
| Transmission Servo motor | Mitsubishi , Japan | 1pc |
5. Machine Material
| | |
| --- | --- |
| Tube former material | Stainless steel |
| Shaft material | EN 8 hard chromed |
| CAMS materials | EN24, EN31 |
| Roller | Anodized aluiminium , stainless steel |
| Cutter roller assembly | Dynamically balanced |
| Central drum | Assembly Dynamically balanced with hard chromed |
| Lubrication | Centralized automatic cooling |
Part 6 Finished bag collection unit
The formed paper bags are pressed and conveyed out of the belt. The bag collecting unit receive the data from plc and can stack bag produced in desiredquantity.
Automatic detection of electric eyesAutomatic counting photo eye
Part 7 Machine Electrical panel
The electrical panel of the machine can be named the brain of the machine in simpleterms. It is equipped with best in class quality of components to deliver seamless work performance. It is also equipped safety devices which safeguards the machine from easily being damage.
Component used in the machine are as follows. Automatic fault detection function
This function is mainly used when the machine is running in a normal high-speed state, if an unexpected situation occurs, the machine can be automatically stopped immediately to avoid unnecessary losses.
2. Automatic refueling system
The system is mainly to automatically supply oil to the machine when it is running, to
ensure that the gears of all parts of the machine are well lubricated, so that the machinecan exert better performance under long-term operation
Part 8 Component coatings
The thickness of the shaft Hard chromeplating layer < .1 mm
Part 9 Others
Fastening screw materials UNBRAKO (USA) Conveyor belt material PTG Bearing SKF (Switzerland) Pneumatic components JANATICS
S no
Model
Series A - 360
Series A - 460
Series A - 460 L
1
1: Paper bag part
2
Cutting Length C
270-530mm
270-480mm(Handel)
270-530mm
270-480mm(Handel)
270-530mm
270-480mm(Handel)
3
Bag Width W
120-330mm
200-330mm (Handle)
220-450mm
240-450mm (Handle)
220-450mm
240-450mm (Handle)
4
Bottom Width H
80-200mm
80-180mm (Handle)
80-200mm
80-180mm (Handle)
80-220mm
100-220mm (Handle)
5
Paper Thickness
60-140 gsm
80-140 gsm (Handle)
80-140 gsm
80-140 gsm (Handle)
80-140 gsm
80-140 gsm (Handle)
6
Paper Roll Maximum Width
1050mm
1290mm
1370mm
7
Roll Paper Diameter
1200mm
1200mm
1200mm
8
Paper Core
78mm
78mm
78mm
9
2: Rope Handle part
10
Patch Lengtn a
152mm
180mm
180mm
11
Patch Widtn b
45-50mm
45-50mm
45-50mm
12
Handle Rope Height d
100mm
100mm
100mm
13
Handle Distance c
75mm
95mm
95mm
14
Rope Diameter
3-5mm
3-5mm
3-5mm
15
Patch Paper Roll Widtn
90-100mm
90-100mm
90-100mm
16
Patch Paper Roll Diameter
1000mm
1000mm
1000mm
17
Patch Paper Thickness
100-130gsm
100-130gsm
100-130gsm
18
3: Specification
19
Production Speed for Bags Without Handles
30-180 bags/min
30-180 bags/min
30-185 bags/min
20
Production Speed for Bags With Handles
30-140 bags/min
30-120 bags/min
30-110 bags/min
21
Bottom Folding Type
22
Cutting Knife
Teeth Cutting
23
Power Supply
380 V 3Phase 40KW
380 V 3Phase 40KW
380 V 3Phase 43KW
24
Machine Weight
13.5T
14.5T
16T
25
Machine Size
15000X6000X2700mm
17000X6000X2700mm
17000X6000X2700mm
Ask For Price