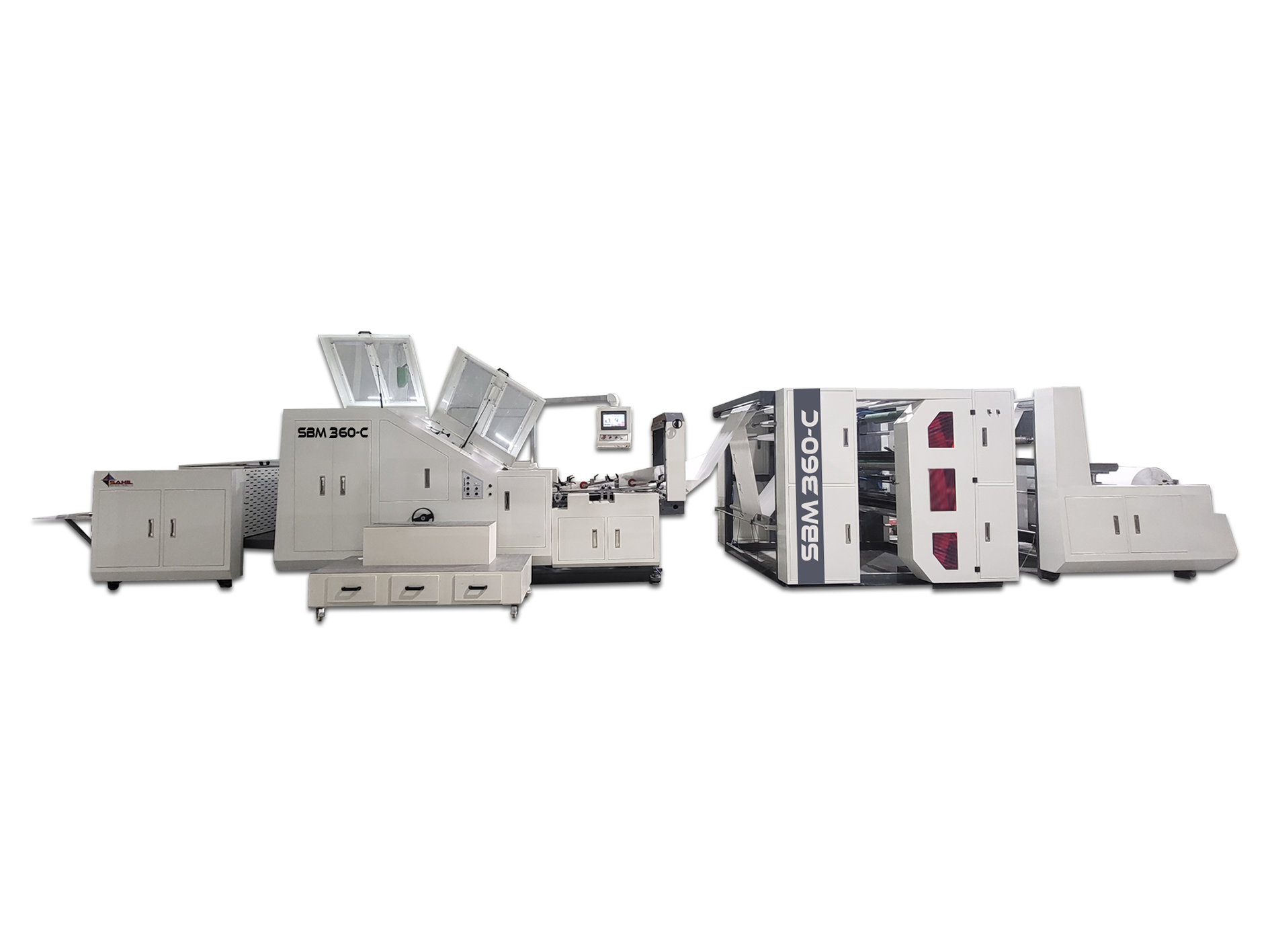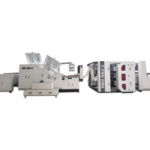 Square Bottom Paper Bag Making Machine With Two Color Online Printing (SBM 360-C)
High-quality machines with advanced features are the highlights of the Sahil Graphics. One can easily find new-gen machines with a great deal of innovative features. The latest square bottom paper bag making machine has the following features:
Varied bag size range
Premium Printing
High Durability
Outstanding Performance
Easy Handling
Reduction in wastage due to automation
PROCESS FLOW CHART

MACHINE PARTS
Part 1 Reel Feeding Unit
An automatic hydraulic lifting function makes it easier to lift heavy reels with the simple push of a button.
Unwind using the air shaft. High tension is maintained through heavy brakes. There is an automatic tension control system which provides the right tension to the paper in the complete reel cycle.
2. The perfect tube formation is done through an automatic edge correction system, which also ensures reduction in the wastage.
3. Gluing is an important aspect of the paper bag making process. Automatic side glue dispensing system gives glue according to the quality of the paper and even considering the speed of the running paper.
Part 2 Printing unit
Here, printing of the plain paper takes place. The printing unit is equipped with high-quality Anilox for the best printing results. Sharp registration is done with a double nib attachment that provides a close loop of the printing. The printing ink also dries quickly because of the long travel in the compact design. All the images produced are sharp as doctor blades assembly restricts excess ink to the paper.
Part 3 Paper bag forming unit
The unit consists of tube forming side pasting bag, creasing bottom, opening bottom, and gluing bottom closing. It comes equipped with two servo motors that maintain the right cutting. Height can also be changed automatically with the touch screen. The machine is stable and provides a smooth and hassle-free performance. The heavy structure of the machine makes sure that it works round the clock without any issues and compromises. Auto-detection sensors are also present that prevents damage to the machine in case of breakdown.

Machine Material
| | |
| --- | --- |
| Tube former material | Stainless steel |
| Shaft material | EN 8 hard chromed |
| CAMS materials | EN24 , EN31 |
| Roller | Anodized aluminum , stainless steel |
| Cutter roller assembly | Dynamically balanced |
| Central drum | Dynamically balanced with hard chromed |
| Lubrication | Centralized automatic cooling |
Part 4 Finished bag collection unit
All the finished bags are pressed and conveyed out of the belt. The bag collecting unit gets the data from plc and all the bags stack bags are manufactured in the required amount
Automatic detection of electric eyes
Automatic counting photo eye
Part 5 Machine Electrical panel
All the major and important functions are maintained and controlled by the machine's electrical panel. All the components present are of high quality and can deliver outstanding work performance. A safety device protects the machine from damages.
The components used are:
Automatic fault detection function: This machine is made to be used when it is running at high speed and any kind of error occurs. In this case, the machine is automatically stopped to keep away any kind of unwanted losses.
Automatic refueling system: This system makes sure that the machine is automatically supplied oil while it is running. The right lubrication of the machine is done so that machine can give the best performance.
Part 6 Component coatings
The thickness of the shaft hard chrome plating layer < .1 mm
Part 7 Others
| | |
| --- | --- |
| Fastening screw materials | UNBRAKO (USA) |
| Conveyor belt material | PTG |
| Bearing | SKF (Switzerland) |
| Pneumatic components | JANATICS |
Machine Advantages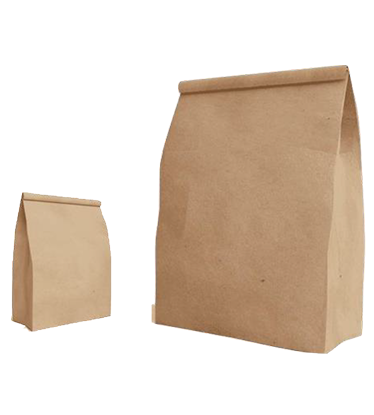 Widest Bag Size Range: There are various sizes of bags that can be designed. The machine is able to provide bags of two different sizes.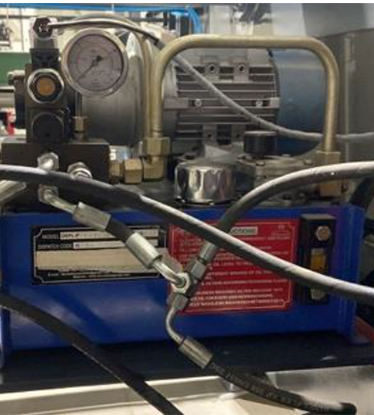 Hydraulic lift: Material loading is done through a hydraulic automatic lifting structure, it is also equipped with automatic tension control.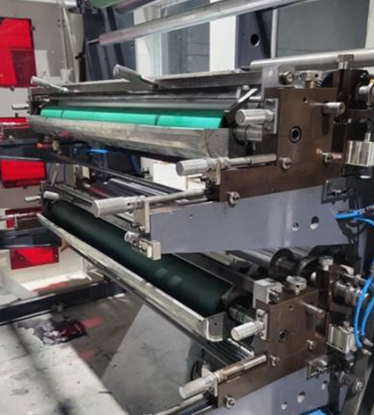 Printing unit with doctor blades: A double nip attachment is present for a close loop of printing and to get sharp images and printing.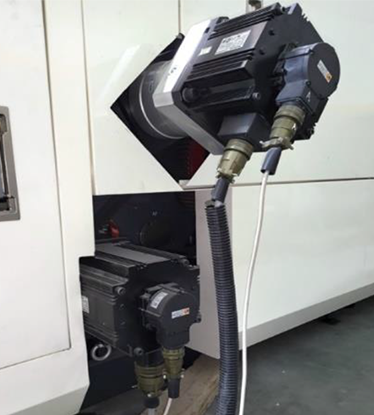 Servo Motor control system: Two servo motors are present to ensure high accuracy in tube cutting. The electronic control system adopted from Japan can easily perform high-speed operations.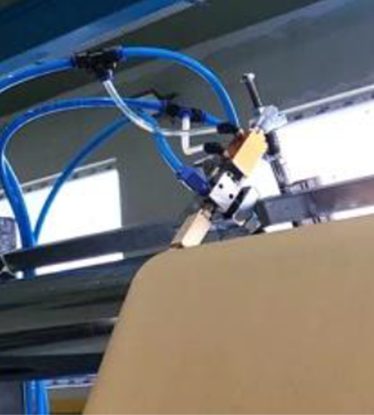 Automatic Glue Dispensing: The automatic glue dispensing unit provides the right amount of glue according to the quality of the paper and even maintains the flow speed of the paper.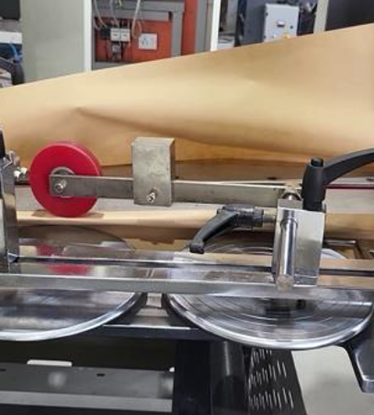 Dual Plate technology: There is no need to change the template to change the size of the bag as there is a symmetrical adjustable double template structure, which reduced time and increases machine performance and capacity.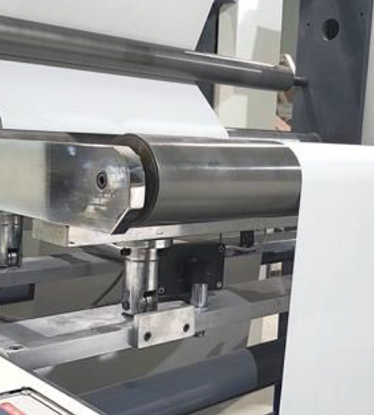 Automatic Web Guide: Automatic correction is done to reduce the overall material alignment time.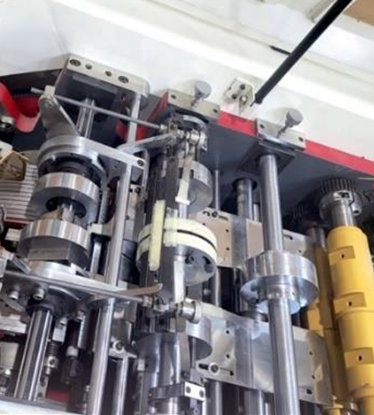 High Quality Materials: All the components used in the machine are of high quality and thus increase the durability, built and stability of the machine.
Connect Now!
Machine Specifications
| S no | Model | SBM 360-C | | |
| --- | --- | --- | --- | --- |
| 1 | Cutting Length | 270-530mm | | |
| 2 | Paper Bag Width | 140-360mm | | |
| 3 | Bottom Width | 80-180mm | | |
| 4 | Paper Bag Thickness | 60-150g/m2 ² | | |
| 5 | Paper Bag Speed | 30-200pcs/min | | |
| 6 | Paper Roll Width | 480-1050mm | | |
| 7 | Paper Diameter | 1300mm | | |
| 8 | Inner Diameter of Paper | 76mm | | |
| 9 | Power (3 Phase) | 18.5kw | | |
| 10 | Weight (Approx.) | 8500kg | | |
| 11 | Dimensions (Approx.) | 10000*3700*2200mm | | |
| 12 | Max Width of Printing Material | 1050mm | | |
| 13 | Max Printing Width | 1000mm | | |
| 14 | Print Repeat Range | 191-914mm | | |
| 15 | Printing Speed | 5-50m/min. Approx. | | |
| 16 | Printing Option | 2 & 4 Colour | | |
| 17 | Anilox Roller | 2 Pcs. / 4 Pcs | | |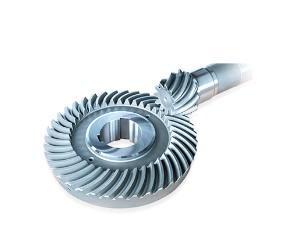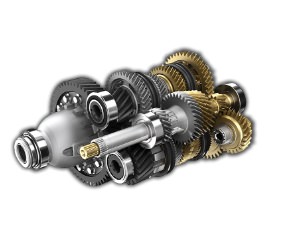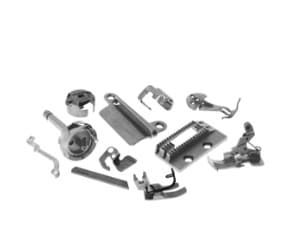 Have A Question?
Ask Our Experts