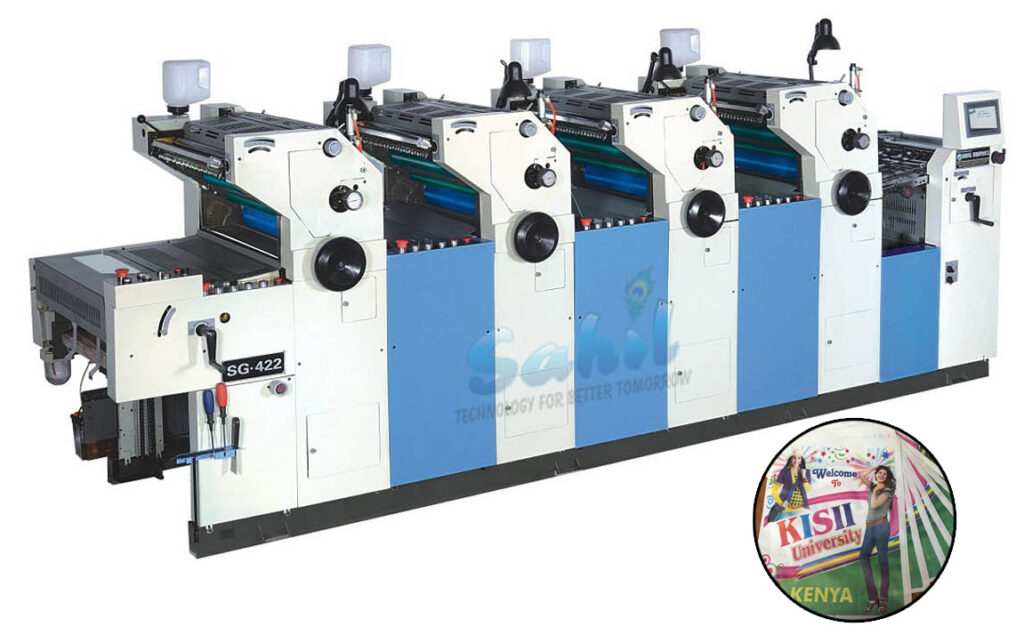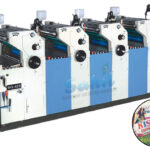 Four Colour Non Woven Bag Printing Machine
Sahil Graphics (An ISO: 9001 Certified Co.,) has been the Indian pioneer in the importer & suppliers of sophisticated Non-woven fabrics bag printing machines & paper printing machines. SG has developed new generation 4-colour Non -woven D-cut bag Printing Machines to offer high quality multi colour print results on Non Woven Cloth bags. This is 2-in-1 Model Machine suitable to print high quality multi-colour printing in single pass on Non-woven bags and Papers.
Sahil four colour CMYK Non woven Bag to Bag printing machine is compact & has an efficient design. Sahil multi colour non woven fabric offset printing machines have been specially made for quick printing to meet the requirement for quality short/long run jobs on non woven bags & fabrics. Utilizing technology developed by Sahil's own R&D department the non-woven bag to bag printing machines have proved their worth not only in India but abroad as well.

Connect Now!
Machine Specifications
| S no | Name of equipment | | | |
| --- | --- | --- | --- | --- |
| 1 | Max.Paper/Bag Size(mm) | | | |
| 2 | Max. Printing Area(mm) | | | |
| 3 | Min.Paper/Bag Size(mm) | | | |
| 4 | Plate Size(0.20-0.28mm) | | | |
| 5 | Blanket Size (mm) | | | |
| 6 | Paper thickness | | | |