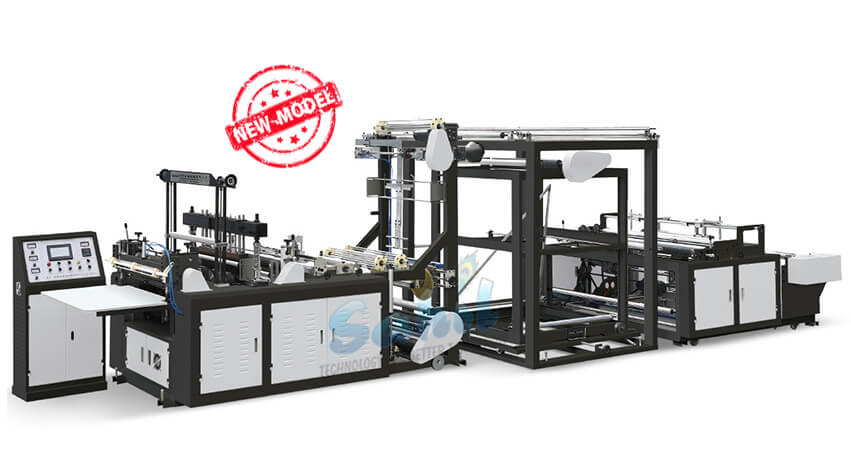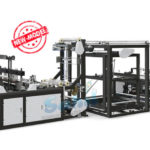 Non Woven Fabric Making Machine
We are reckoned as one of the top class manufacturers and exporters of Non Woven Fabric Making Machine Plant across the nation. Providing variety of designs like line, dot and cross pattern on the fabrics, these machines are offered in compliance with quality standards at feasible prices. Our range of machines is used to design non woven fabrics in various lengths. Available with all quality approved spare parts, customers appreciate this Non Woven Fabric Making Plant for maximum output. We manufacture our array of plant using supreme quality of materials with help of our team of experienced professionals and advanced technology.

Nonwoven fabrics are broadly defined as sheet or web structures bonded together by entangling fibre or filaments (and by perforating films) mechanically, thermally or chemically. They are flat, porous sheets that are made directly from separate fibres or from molten plastic or plastic film. Typically, certain percentage of recycled fabrics may be used in nonwoven fabrics. The percentage of recycled fabrics varies based upon the strength of material needed for the specific use. Conversely, some nonwoven fabrics can be recycled after use, given proper treatment and facilities. For this reason, some consider nonwovens a more ecological fabric for certain applications, especially in fields and industries where disposable or single use products are important, such as hospitals, schools, nursing homes and luxury accommodations.
Nonwoven fabrics are engineered fabrics that may be a limited life, single-use fabric or a very durable fabric. Nonwoven fabrics provide specific functions such as absorbency, liquid repellence, resilience, stretch, softness, strength, flame retardant, washable, cushioning, filtering, use as a bacterial barrier and sterility. These properties are often combined to create fabrics suited for specific jobs, while achieving a good balance between product use-life and cost. They can mimic the appearance, texture and strength of a woven fabric and can be as bulky as the thickest paddings. In combination with other materials they provide a spectrum of products with diverse properties, and are used alone or as components of apparel, home furnishings, health care, engineering, industrial and consumer goods.
Connect Now!
Machine Specifications
| S no | Name of equipment | | | |
| --- | --- | --- | --- | --- |
| 1 | Screw extruder | 170/30 with DC Motor 132KW | | |
| 2 | Scrap recovery screw extruder | 105/13 with AC Motor 15KW | | |
| 3 | Powder? pellets automatic suction machine | With AC Motor 5.5KW | | |
| 4 | Masterbatch, the mother of a small screw down | with 3 0.4KW AC (frequency control) | | |
| 5 | Switched melt filter | 5.5 square | | |
| 6 | Metering pumps and rotating equipment | with 7.5KW inverter 300CC | | |
| 7 | Spinning die | 3600MM | | |
| 8 | Spinneret | 3600MM aperture 45S | | |
| 9 | Stereotypes | | | |
| 10 | Slot draft device | | | |
| 11 | Side-blown aluminum bellows | | | |
| 12 | Side blowing, suction air duct | | | |
| 13 | Lapper made | with 11KW DC Motor | | |
| 14 | Network chain | 3.63M * 9.5M | | |
| 15 | Pairs of roller rolling mill | 480MM | | |
| 16 | Electric heater | 48KW | | |
| 17 | Mill electric heater | 48KW | | |
| 18 | Full auto roll winder | with inflatable shaft 3 | | |
| 19 | Side-blown, wind suction fan | with 75KW, 55KW AC (frequency control) | | |
| 20 | Monomer Fan | with 7.5KW AC (frequency control) | | |
| 21 | Air-conditioned box | 300,000 kcal | | |
| 22 | Refrigeration units | 300,000 kcal | | |
| 23 | Slitter | | | |
| 24 | Steel platform | 8.6M * 9.5M | | |
| 25 | Power distribution cabinet with touch screen | Made de Germany | | |
| 26 | Compressor motor | 7.5 KW | | |
| 27 | Cooling tower | 60T / H | | |
| 28 | Pumps and pipes | 7.5 KW | | |
| 29 | Scene connected with wires and trunking | | | |
| 30 | Calciner | | | |
| 31 | Ultrasonic cleaning machine | | | |
| 32 | Motor hoist IT | | | |