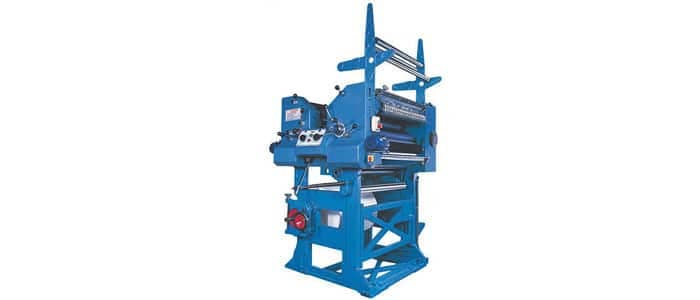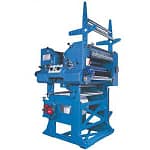 Web Offset Printing Machines
We, Sahil Graphics, based at Faridabad, India an established Suppliers & Exporters of superior quality newspaper printing machines including Web offset printing machines from the heart of India. Our Product range consists web Offset Printing Machines, Newspaper Printing Machines, Coldset Web Offset Presses, Reel Offset Press, Three Colour Satellite, Mono Unit Web Offset Printing Machines, Satck Unit, Blanket To Blanket Printing Unit, Four Hi Tower, Rotary Offset, Reel Stand, Reel Rewinder, Half Page, 1/4 Page Folder, 1/8 Page Folder, Newspaper Printing Presses etc.
The success of a web offset press is mainly determined by the ease and efficiency with which it achieves production target. The usage of these machines result in lot of labour saving because you can get folded papers for the newspaper/book after printing on both sides of the web simultaneously. Technoprint web machines are backed by unmatched expertise in machine building technology ensuring years of trouble-free and reliable services.
Technoprint web offset presses are designed on the similar pattern of GOSS community web offset machine. Technoprint range of web offset printing machines offers modular construction, simple up-gradation in current pressline and easy to operate & maintain. Technoprint web offset newspaper printing machines are ideal for printing single colour & multi colour Newspapers, Books, Magazines & Supplements etc. It takes care of multi colour printing with a wide range of modules that occupy very little space. It offers a combination of different print modules to meet a variety of needs. All in all, it offers sharp graphics quality and reduces wastage.
Web offset printing differs from sheet-fed offset printing, in which individual pages of paper are fed into the offset machine. Sheet-fed offset printing is popular for small and medium-sized fixed jobs such as limited-edition books
he Techno print Web Offset printing machine is specifically designed for printing small and medium circulation daily newspapers, as well as periodicals, books, magazines, and commercial printing. High speed and solid construction newspaper printing machine, along with simplicity of operation give Techno pint web offset printing presses a maximum hourly production from 16000 CPH to 30,000 CPH
Newspaper Printing Machines are basically web offset presses constructed using high grade steel and cast iron. These web offset printing machines are also used to print magazines, books, newspapers etc. These web offset machines are used for high speed and superior quality multicolor offset printing. Web Offset printing machines are suitable for medium to high volume printing. Web Offset Machines are a type of Rotary offset machines, providing high quality paper printing and capable of producing large volumes in a shorter time. These web machines are faster and have a higher output rate as compared to sheet fed offset printing machines.
These web offset printing machines process paper rolls and can print both one side as well both sides of newspaper. These web offset printing machines are specifically designed to allow quick changeover in sheet size.
Connect Now!
Machine Specifications
| S no | Name of equipment | | | |
| --- | --- | --- | --- | --- |
| 1 | Speed: | 16000 and 30000 CPH | | |