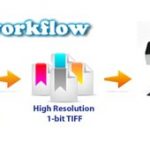 Inkjet CTP System(Computer to Plate Machine)
SAHIL brings world's low cost and entry level CTP System or Computer to Plate Machine for Newspaper and Commercial job printers. It provides high-quality dot resolution. This Printer is available up-to 44" width. Now there is no need to depend outside for plates, buyer can make the plates in-house only. It can also maintain their job secrecy. We Provide the complete solution including Mac Mini System with RIP Software.
Star plate is digital imaging software which is specially designed for direct inkjet imaging to plate or film with the ability to produce high quality half-tone screening
Connect Now!