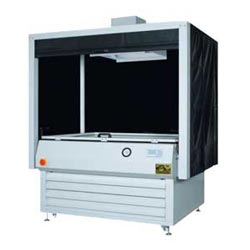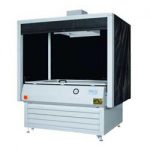 Instant Start Metal Halide Plate Exposure
SAHIL's highly affordable Instant-Start platemakers are designed to ensure fast, consistent exposures and superior image reproduction on P.S. Plates, Conventional Plates, Proofing material and Textile printing. The instant-start power supply saves energy by eliminating warm up and idling times. It is available in 1 KW 3 KW Lamps to suit your variable speed and intensity of exposure requirements. The light source has a uniquely designed imported reflector to give uniform lighting over the entire plate area.

Specially designed Molded one-piece rubber blanket and beading ensures perfect vacuum. A light integrated electronic timer provides accurate timing gives exacting results. The cooling system enables the unit to run efficiently. These units will provide super fast exposures with guaranteed center to corner coverage.
Connect Now!
Machine Specifications
| S no | Name of equipment | | | |
| --- | --- | --- | --- | --- |
| 1 | Sizes : | 23" x 36" & 30" x 40" | | |