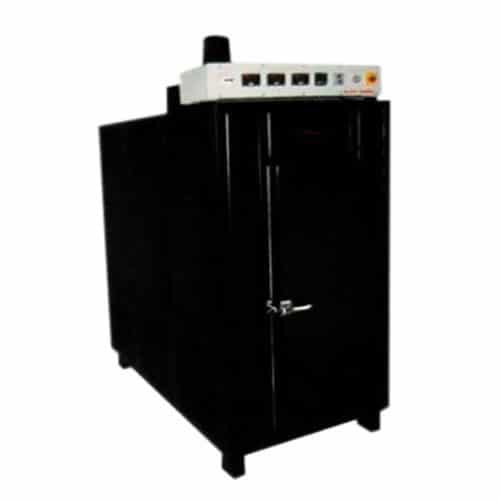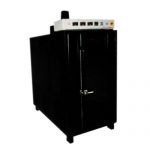 Plate Curing Equipment
Sahil Plate Coating Whirler is compact, soundless and elegant design. Aluminum turn table for easy maintenance. Control Panel located safety to avoid chemical contact. Counter balanced lid and surrounded for durability and easy handling. Variable speed through DC Drive Motor.
• Sahil oven is specially designed to Bake P.S.Plates on a large surface, which improves efficiency & is completely insulated. It saves heat loss and avoids hot air in the surrounding working areas.
• Sturdy mild steel Powder coated body ensures trouble free working.
• Simple and compact Control Panel easily operates all Functions, Including main on/off, digital temperature meter with thermostat, Amp. Meter & electronic timer with buzzer
• Plates are baked a temperature ranging from 220°C to 250°C.
• Thermostatically controlled hot air maintains inside temperature evenly. It ensures even baking on all over plate area.
• Baking helps to give print runs with same sharpness. It ensures smooth running on press and easy to store plates for repeat jobs.
• Four Plates can be baked at a time.
Connect Now!
Machine Specifications
| S no | Name of equipment | | | |
| --- | --- | --- | --- | --- |
| 1 | Dimension (mm) | 2600*620*2000 | | |
| 2 | Weight(kgs) | 2000 | | |
| 3 | Motor Power (kw) | 3.2 | | |