A Quick Guide to Investing in Square Bottom Paper Bag Making Machine and Its Benefits
May 21st, 2021 Sahil Graphics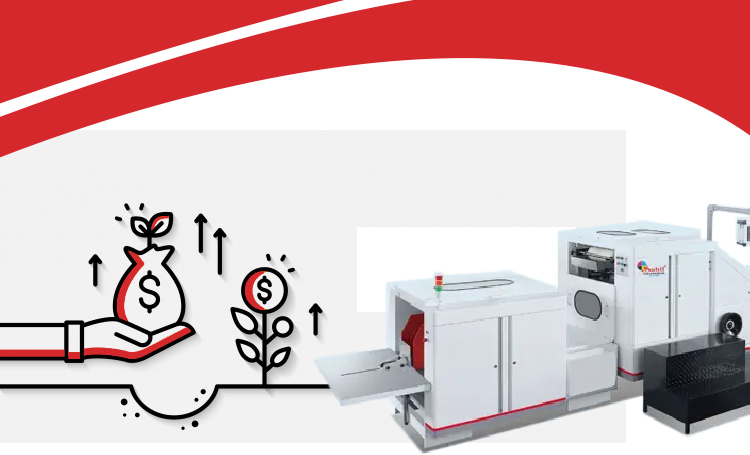 We all know that plastic bags have adverse effects on our environment as they are non-degradable. And, this is the primary cause of water and soil pollution. The Indian government has banned plastic bags officially in India in 2019 which has further raised the demand for paper bags in different industries.
Paper bags are reusable and environment-friendly as they can be recycled easily and have several eco-friendly benefits. These bags are manufactured in two ways i.e. via hands or the fully automatic paper bag making machines.
There are numerous advantages of manufacturing paper bags via fully automatic machines and some of them are:
Saving labor expense
Saves time
Unmatched quality
Increases production
High tensile strength
Saves manpower
If you are looking forward to investing in the paper bag manufacturing business, it's a better option to increase profitability. Every major brand in FMCG, retail, restaurant and other sectors have started using paper bags. For this, you need to invest in the right machine from a reputed manufacturer. Investing in the best square bottom bag making machine is the key to producing high-quality and long-lasting bags.
Square bottom bag making machines

Different types of paper bag making machines are available in the market and are offered by top manufacturers like Sahil Graphics. These machines allow its users to manufacture bags in different types and sizes grocery paper bags, non-woven paper bags, V-bottom, and square bottom paper bags. The square bottom of the paper bag makes it convenient to fill in as much stuff as possible. The fully automatic paper bag machine allows the users to manufacture a flat or satchel bag, or SOS bag, or a square bottom paper bag.
The machine is controlled by the computer central control system with a touch screen display. It can produce a variety of paper bags of different sizes. Investing in a fully automatic paper bag making machine for manufacturing square bottom paper bags is the best option.
There are several parameters that you need to consider while printing square bottom bags through a square bottom bag making machine. These parameters are paper bag width, cutting length, handle height, paper bag width, and bottom width. Through the understanding of the above parameters, one can find the right match and right model for the machine.
These machines are mainly used to make all kinds of grocery bags for foods and groceries, food bags used by Burger King, McDonald's, etc. These bags have their own benefits as they are easy to carry and look decent too.