Get Innovative Paper Straw Making Machine Online
November 25th, 2019 Sahil Graphics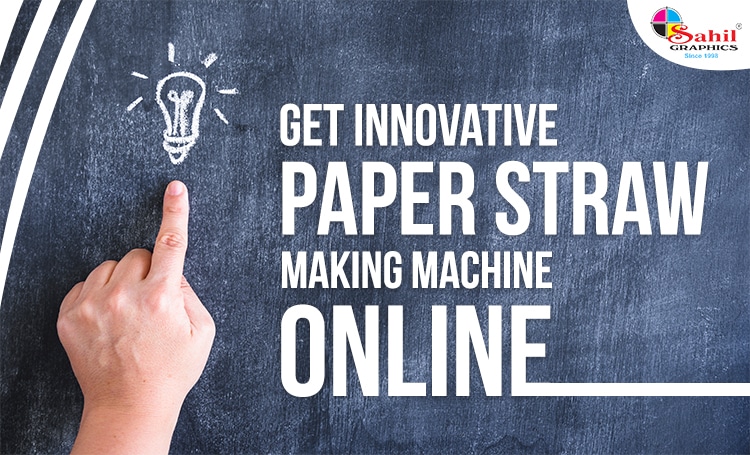 At present, the paper industry has developed as one of the important and top industries in India. It is also one of the highest revenue contributors to the country. The growth of this industry has resulted in increased employment and millions of people are employed in it. The industry is also known to be among the most developing industries because of the high demands of paper and paper products like paper bag, paper straw, etc for different uses.
If you are into the making of paper straws and bags then machines required to make these products are what you require. In the market, there are many manufacturers of Paper Straw Making Machine from whom you can purchase the best machines based on your requirements and budget.   
Nowadays, paper products are also largely in demand among the people. During the past several years, people are being concerned about the environment and looking for substitutes for plastics products. This has led to the production of paper products which are known as the best substitute for plastic products.
Every business is opting for paper products and this has led to the further growth of the paper industry in many ways. Today, you can avail of different types of paper products such as straws, bags, cups, plates, books, envelopes and so forth. 
The paper products are mainly made with the use of recycled raw materials. The use of recycled raw materials for the manufacture of paper products like straw, bags, cups, plates, etc is encouraged to reduce the ill effects of deforestation. These products are biodegradable, eco-friendly and cost-effective. 
The machines required for producing paper straws and bags are designed to produce quality products in bulk. There are many Paper Bag Making Machine Manufacturers, which offer the highest quality forming machines for the production of paper bags for the world market. 
Nowadays, paper straws and bags are widely used by people because of their biodegradable effect. The demand for these products is continually on the rise. If you are into the business of these products then the most important thing that you need is advanced machinery for the quality production of the products.
However, you should purchase Paper Straw Making Machine in India from the best manufacturers. The top manufacturers will provide an array of machine models catering to the varied needs of converters, food service, and beverage company suppliers, food manufacturers and packagers worldwide. You can also check these machineries online and get the best one.