Which Company Provides Best Repairing Parts of Non Woven Bag Making Machine
January 11th, 2021 Sahil Graphics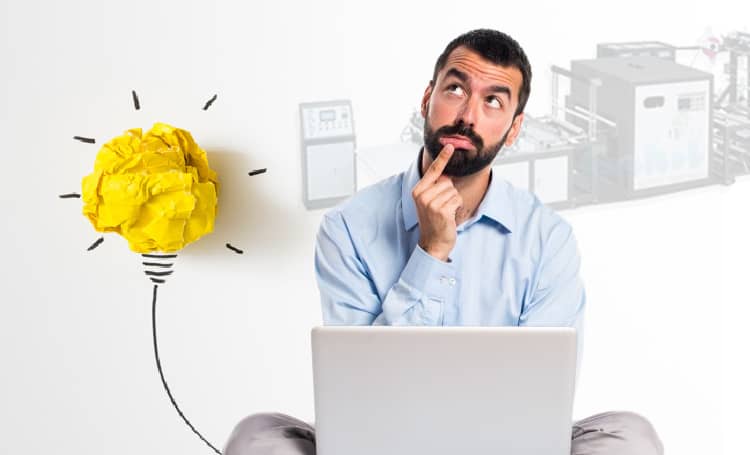 Before you think of investing in a new non woven bag making machine or it's repairing parts from a vendor, you should make sure of what you are getting. To avail of the best machine and its repair parts, you should make sure that you are purchasing from the top providers. Again, if you already have the best machine for non-woven bag making and considering purchasing its repair parts, then you should get it from the best company.
In the market, you can find a number of companies, which provide spare parts of bag making machines. But it is important to choose the top company offering machines and their repair parts.
Now, you must be thinking about how to identify the best company that provides the best repairing parts of non-woven bag producing machine. Here are a few tips to on how to choose the best company to purchase repairing parts.
Compatibility: First, you should make sure that the repair parts of the non-woven bag making machine that you are considering to purchase will work with the machines that you are already using. If the parts do to match with the machines then you might have serious problems integrating the repair parts in your workplace.
Customization: Also make sure that the company that you have opted to purchase the required spare parts facilitates customization. The machine you are using to manufacture non-woven bags may have specific manufacturing processes and some of them require custom equipment.
Maintenance curves and plans: Ask the company about the typical maintenance burden for the spare parts over time. Make sure that the company offers help in the emergency.
Among the many companies offering the best repairing parts of non-woven bag making machine, Sahil Graphics is one of the leading companies. It is an eminent manufacturer of machines for non-woven bag making and its repair parts in the market. The parts are engineered using tested grade components and latest machinery at its unit under the guidance and supervision of its expert professionals.