Expand Your Printing Business With Sahil Graphics' Offset Printing Machine & Flexo Printing Machine
May 22nd, 2020 Sahil Graphics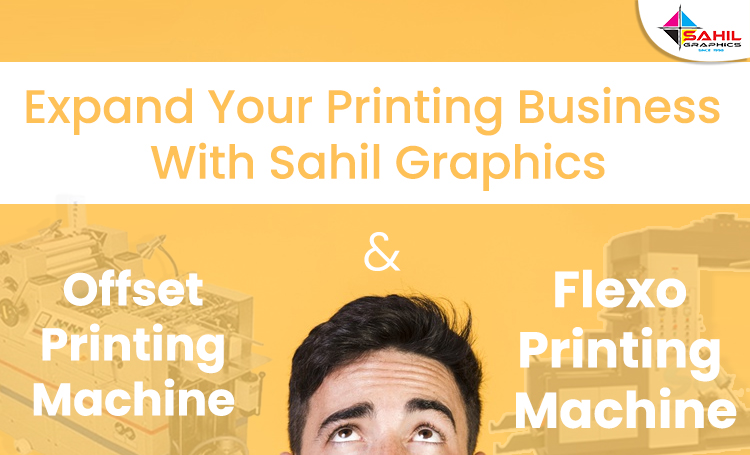 Printing is a method through which text and images are produced usually with ink on paper using a printing machine. The printing industry has been developed tremendously and nowadays, advanced printing machines are used to produce prints on a large scale.
The printing work is usually done using printing machines or printers and these are available in different types and use. In the commercial printing industry, different printing machines like inkjet, letterpress, flexo, and Top offset printing machine. With these printing machines, you can easily increase your production of quality prints within less time.
These machines have various other features to offer and if you want to enjoy the benefits, you should consult the printing machine manufacturer that offers products without compromising the quality.
In the Indian printing machine manufacturing industry, you will find several manufacturers and among them, Sahil Graphics is one of the leading manufacturers that provide offset printing press along with Best Flexo Printing Machine. However, you should be careful while purchasing a printing press because it demands huge investment.
Sahil Graphics is known for its reliable and durable products. It ensures to provide the best quality product that would be worth your investment. It provides different offset printing presses including Four Hi Tower Web Offset Printing Machines, Four Colour Satellite Web Offset Printing Machines, Mono Unit Web Offset Printing Machines, Web Offset Folder, and Web Offset Printing Machines.
All these printing machines are manufactured with advanced technologies and machinery. These offset printing presses are used in large scale commercial industries to produce different types of prints on different materials.
If you are into the printing business and looking to purchase hi-tech printing machines then Sahil Graphics would be your best choice. Here, you can find the presses you need to expand your printing business.