Expand Your Paper Straw Making Business With High Speed Paper Straw Making Machine
July 8th, 2021 Sahil Graphics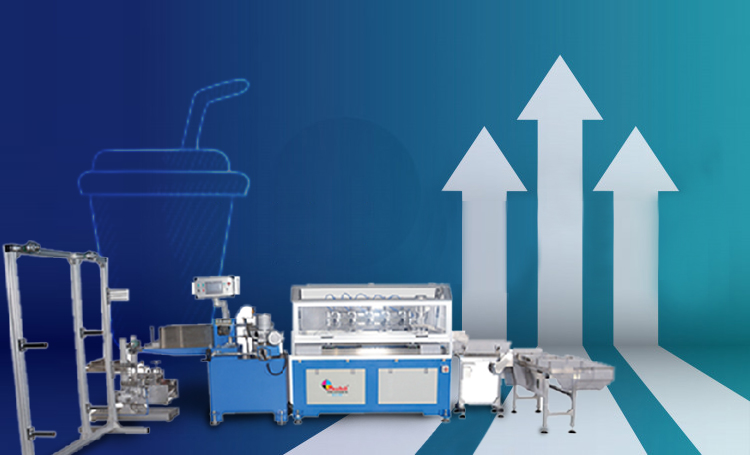 The Paper Straw Making Machine is appropriate for cutting narrow width paper. It has automatic meter counting, length setting, stop automatically and controlled by EPC for slowing down. The machine features compact structure, high speed, high efficiency, accurate cutting, easy and stable operation.
The exclusive automatic stop function of deviation limit significantly reduces material waste, improves cutting accuracy and reduces operator's work intensity. It is the perfect equipment for narrow cutting.
Today, paper straw manufacturing business has huge potential in the market due to the plastic ban. The entire process of manufacturing paper straws has become much easier with the advent of high-tech machinery.
There are machines in which three or more paper rolls can be looped and cut quite easily and in no time. Paper straws are the best substitute for plastic straws and are widely used across various industries including food, restaurants etc. Most of the machines for paper straw making comes with a seven and a half kilowatt (10 HP). A machine can achieve a production of 10 kg per hour.

Upgraded design for multi-cutting capabilities

Sahil Graphics, one of the finest manufacturers, exporters and importers of machinery in India. It offers a complete range of products which includes disposable Paper Straw Making Machine. The manufacturer offer the machine (PS -500) that is suitable for the production of paper straws in various sizes including 5 mm; 6 mm; 8 mm; 10 mm, 12 mm etc. With upgrade design for cutting device, with 5 cutting blades, the speed will be 5 meters higher than before, the stable working speed is 40-50 m/min.
This machine picks up the paper automatically without the need of being operated by a person, and really frees your hands. The roll paper uses servo motor and the speed setting of the roll paper is more stable.
Eliminating plastic straws is now much easier than you think by producing paper straws with this machine. Use of paper straws should be encouraged as these are biodegradable and environment-friendly. Every change and effort we make today will bring hope to us, environment and the future of the ocean.

PS-500 is the trendiest machine in the current Indian market as it can produce a perfect replacement-paper straws for the PP /PE plastic straws. Produced with biodegradable and food grade paper, these straws possess no harm to environment.
Sahil Graphics' high speed Paper Straw Making Machine- PS-500 incorporates raw material feeding, gluing, winding and cutting at one time. It is perfect for producing different sizes of paper straws and very small paper tubes.