Sahil Graphics: A Leading Manufacturer of Mini Offset Printing Machines
November 19th, 2019 Sahil Graphics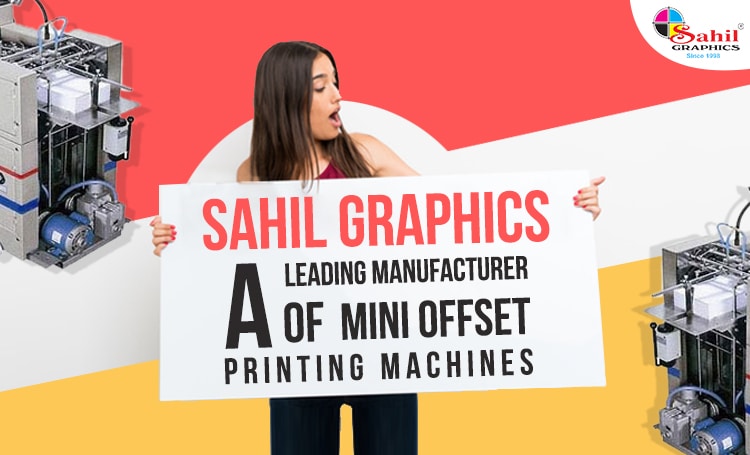 Printing is not just a mechanical or technical process of producing text and images but it is an art to produce quality prints. To generate quality art prints on a variety of surfaces, the only thing that you need is a good printing machine. Printing machines are available in different types and for different use.
If you are looking for printing machines to expand your printing business then you can avail advanced machines from Sahil Graphics. It is one of the reputed manufacturers of printing machines in the country. It provides different machines for printing processes including offset, Mini Offset Printing Machines in India, etc.
If you need a printing machine for commercial purpose then Offset Printing Machine is what would be the best choice. In the process of offset printing, the ink is spread on a metal plate with stamped images that are then transferred onto an immediate surface known as rubber blanket.
Then the print from the rubber blanket is finally transferred to the paper by pressing it against the immediate surface. Offset printing machines India enables affordable printing, better quality and large quantities of printing. To enjoy quality printing, get advanced machines for offset printing from Sahil Graphics. Purchasing machines from here, you can be sure to avail many benefits in your business.
You can also avail Mini Offset Printing Machine from here. These machines are widely used in the Paper Industry and Printing Industry where all types of printing are done.
Mini offset machine for printing is manufactured with the use of high-grade components by the team of dexterous professionals in Sahil Graphics. Its unparalleled characteristics and finest grade components make this machine different and most reliable from others.
The important features of this printing machine include
It has a maximum printing speed
It is designed to provide lifelong service
It provides noise-free operation
It provides efficient performance.