How to Grow Your Business with Paper Straw Making Machine
November 8th, 2021 Sahil Graphics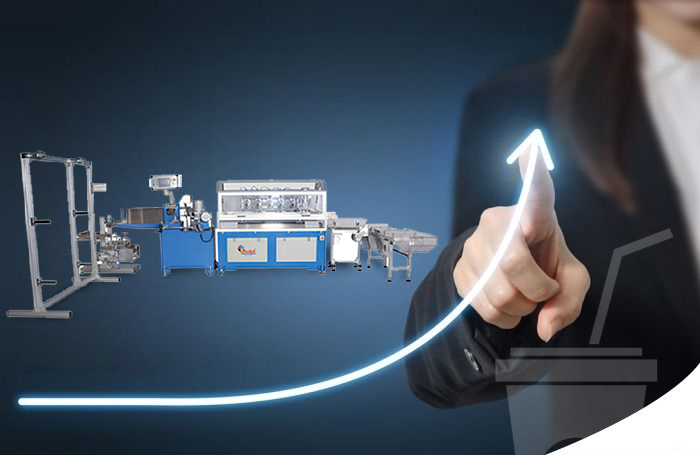 With more and more people becoming aware to save the environment or atleast do something to curb the pollution, many new initiatives and steps are being taken. Switching to paper straws instead of plastic ones is one such step. Across the globe, almost all the top companies have moved to paper straws and thus increasing the potential of the paper straw market by many folds.
Today, many people are thinking of starting the business of making paper straws, taking into consideration the high demand for the product. Well, this lucrative business does not take much as not much investment is required. The foremost requirement to start the business is buying a paper straw making machine.
Paper straw making machine is easily and widely available in the market. People are free to select any from any of the reputed companies. One such popular and reliable company is Sahil Graphics, which has been in the field of supplying high quality and long-lasting paper straw making machines for many years now.
Some of the key features of the paper straw making machine have been summarized below-
Suitable for Different Sizes
The machine is so designed that it is suitable for manufacturing and producing straws of different sizes. One can easily get straws of 5mm, 6mm, 8mm,10mm, 12mm, etc. This makes the machine highly cost-effective as one is able to get straws of various thicknesseswith a single paper straw making machine.
Upgraded cutting device with 5 cutting knives makes the tasks much easier and faster.
Efficient with High Speed
The speed of the machine is now 5 meters faster with the average being 40-50m/min.
The machine is so designed that it has a smooth human-machine operation interface. The speed is variable and can be easily adjusted as per the requirement.
Rolls can be Easily Placed
Thanks to the paper reeling stand, slitting rolls are easily placed in the reeling stand through electric lifting device which not only saves time but is accurate in its operation as well.
There is the option of a single or double glue coating unit.
In all, the paper straw making machine is efficient and durable in its operation and proves to be a great investment for those who are thinking of starting their own business. The machine is easy to handle and operate. There is specialised operation system, hanging type operation panel, spiral winding part, and multi- knife cutting system which is controlled by the encoder and allows direct cutting of the final paper tube.
High quality servo motor and inverter are used that provide the paper straw making machine a stable and high performance.
Also, there are numerous benefits of paper straws which have been mentioned below-
Biodegradable
Paper straws are completely safe and environment friendly, as they are biodegradable and start breaking within three days.
Cost Effective
As paper straws are high in demand and manufacturing of these do not cost much, they prove to be a cost effective option.
You can get the best quality paper straw making machine to reap high benefits and start your own business from Sahil Graphics, the leader in paper straw making machines.