Avail Paper Straw Making Machine With Upgraded Design For Your Business
January 21st, 2020 Sahil Graphics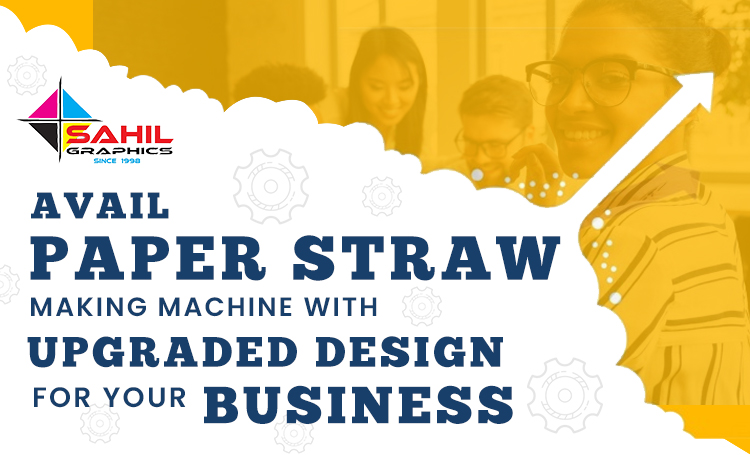 A paper straw is a straw made of paper and is used for drinking beverages from a container. With people being aware of the demerits of using plastic straws, paper straws have been able to take its place in the market. Nowadays, paper straws are widely used by people and industries related to food and drinks and thus have a great demand in the market. It is because these straws are eco-friendly and biodegradable.
Now more and more industries are engaged in manufacturing paper straws realizing their huge demand across different industries. If you are also planning to set a paper straw manufacturing unit then the most important equipment that you would require is Paper Straw Making Machine India.
In the market, different types of machines for making paper straw are available including manual, semi-automatic, and fully automatic machines. These machines are also available in different price range facilitating you to purchase a machine that suits your business requirements and financial budget as well.
You can easily avail of an upgraded machine from Sahil Graphics- a leading manufacturer of paper straw making machines and other commercial and industrial machinery. The paper straw manufacturing machine offered by it is suitable for producing paper straws of different sizes.
Apart from manufacturing paper straw producing machines, it is also one of the premium paper bag making machine manufacturers. It offers machines with upgraded design and technically advanced features suitable to produce quality products.
The paper bag-producing machine offered by it produces quality bags with high-performance speed. If you are planning to start a paper straw or bag making business or you are already into this business and wants to expand it then you should consider purchasing the machines required to produce quality paper straws and bags from Sahil Graphics. With these machines, you are sure to meet your business demands and customers' demand as well.