Sahil Graphics- Top Manufacturer Of Flexo Printing Machine In India
April 1st, 2020 Sahil Graphics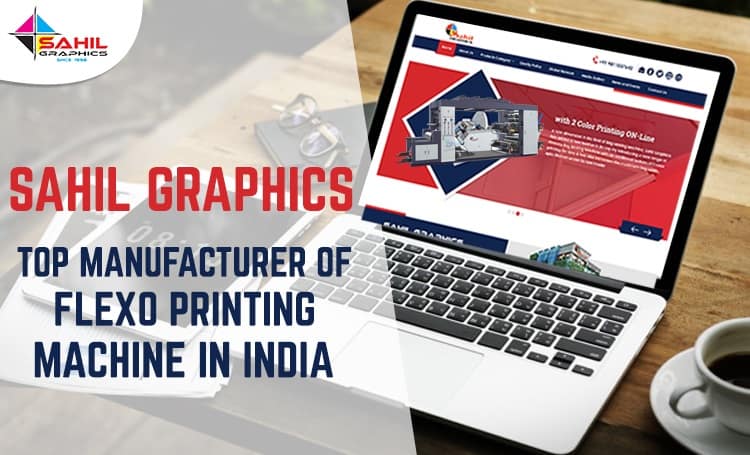 Flexographic printing is a versatile printing method that is an extensively used printing process in product labels, packaging, films, and corrugated containers.
The result of this printing process is reliable and of premium quality. Every product has a label on it and it is the first thing that attracts the customers and is key to driving sales. This is one of the main reasons why manufacturers demand the best quality labels.
The label printing companies these days, print labels using the flexographic method of printing with the help of a Flexo Printing Machine. In the market, there are several companies offering flexo printing machinery but you need to purchase form the best company.
Among the several flexo printing press manufacturers, Sahil Graphics is one of the leading manufacturers in India. If you are a label printing company then it is important to invest in the right equipment to create high-quality striking labels catering to all the needs of your customers. You can grow your business with the right combination of equipment and software.
We are specialized in designing, manufacturing and supplying flexographic printing presses to the commercial printing industry. Our machines are equipped with the highest international specifications and standards ensuring offering superior quality printing and efficiency to the customers.
Why Sahil Graphics
Reliable and cost-effective
We offer advanced flexographic printing presses which are fast and cost-effective. These machineries also come with a lower total cost of ownership. Label printing companies should always consider purchasing higher quality machinery to enjoy reliability and uptime and increase productivity and profits.
Equipped with the latest technology
Our innovatively designed Best Flexo Printing Machine is equipped with the latest technology offering improved printing speed and efficiency. It offers more versatility and flexibility enabling printing of labels at higher speed and lowers cost.