Why Are Non Woven Bag Making Machines Beneficial?
September 7th, 2022 Sahil Graphics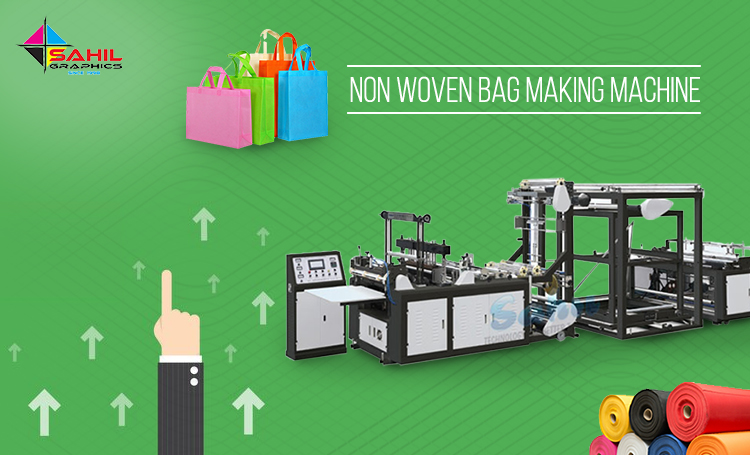 Ever since there has been a restriction on plastic bags in some countries, non-woven bags have gained popularity. The small business owners pack their items in these bags to step towards a non-polluted environment. With the help of a non woven bag making machine, these bags are created. The non-woven texture, which has a fabric-like design and offers outstanding toughness makes these non-woven bags.
You can come across these bags in different retail locations. You will learn how simple and grateful it has made to protect the climate from expanding plastic contamination. With the help of hi-tech and reliable machines, these bags are created.
A non-woven bag-making machine has altered the bag-making industry by creating top-notch bags three times faster than manual methods. As these machines intend to lower the manual labor, they produce more bags in less time and also procure more substantial benefits.
The reasons why you should purchase non-woven bag making machines
Best for the environment: One of the major benefits of these machines is that it contributes towards the protection of the environment. As more and more bags are produced, the increase of setting up or installing more machines will also increase. Through this, the consumers will shift to these bags instead of buying polythene bags. These machines make products which are best for the environment.
Easy-to-clean: As we are aware that normal polythene bags are used and thrown, which means no one uses them more than once or twice. But when it comes to these efficient bags, you can wash them and use them again. For this reason, most consumers are shifting from polythene bags to fabric bags. As the demand for non-woven bags is increasing, the rise for installing or purchasing more and more non-woven bag making machines has increased.
Flexible: Without much of s stretch, you can easily change the machine to create packs that vary depending on the color, size, and plan. It will help you meet the improved requirements of your customers and get more endeavors.
More efficient: These machines are efficient as they can lessen the manual labor required. These can produce more bags every hour. As these are highly capable, they do not need a lot of efficiency in cleaning the machine regularly.
Cost-effective: The control over the manual creation strategies across the ventures and the non-woven bag making industry is no exemption. A high-speed non-woven bag making machine is made with a few mechanized elements that make the creation cycle easy as well as productive. Currently, producers do not need to recruit more workers to deliver the undertakings and will need a couple of workers to accomplish them and also convey the fundamental errands.
The high-speed non-woven bag making machine is very useful in saving the environment and as well as it is a way to use for consumers. Using non-woven fabric bags is also beneficial in saving our investment too. And if you believe in it, then investing in a non-woven bag making machine is worthy. So, give a thought to it.