Sahil Graphics- A Topmost Paper Bag Making Machine Manufacturers In The Market
January 8th, 2020 Sahil Graphics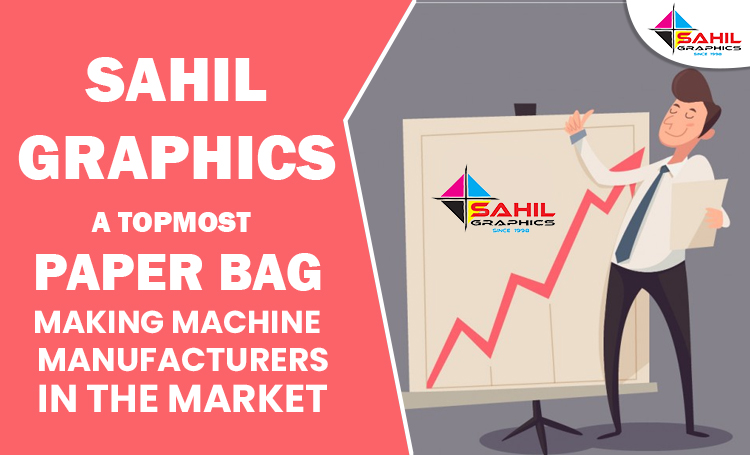 Paper products like paper straws and paper bags are a great alternative to the plastics straws and bags. Paper products like straws and bags are made of eco-friendly green materials and food-safe ink and safe for the environment and can be recycled. If you are into the business of paper straw manufacturing then you should get an advanced best paper straw making machine from a reputed manufacturer. One of the leading manufacturers of machines for paper straw making is Sahil Graphics.
The machines offered by Sahil Graphics are suitable for manufacturing different sizes of paper straws. The body of the machine and main spare parts are made of stainless steel instead of just painting. This machine is capable of producing paper straws of different sizes like 5mm; 6mm; 8mm; 10mm, 12mm, etc. It can also produce customized paper straws that are convenient and multi-functional.
Sahil Graphics also offers a paper bag making machine, which is used to produce quality bags in different shapes and sizes. It is one of the topmost Paper Bag Making Machine Manufacturers in India and you can avail Paper Bag Making Machine of model: SG-PBM 270 / 350. It is an innovative machine that is developed to produce the finest paper bags with high-performance speed.
With this machine in your factory, you can produce paper bags spending a minimum of making cost. The machine is designed with great finish accurately with precision geared motor and glue motor. The machine is given a rugged structure ensuring better quality and life of the machine.
If you are looking for technologically developed paper straw or bag making machines then you can acquire it from Sahil Graphics- a leading manufacturer of these machines. All the machines here are developed with advanced technology and are great for producing paper straws and bags in large quantities without compromising on their quality.