Sahil Graphics- A Premium Manufacturer Of Cutting Edge Innovative Machinery
March 11th, 2020 Sahil Graphics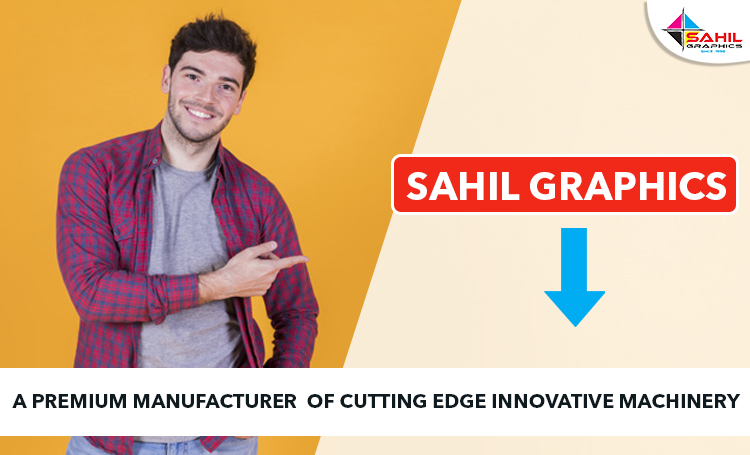 Flexo printing is a process of printing in which a flexible relief plate is used to print. Best Flexo Printing Machine is one of the most efficient and consistent printing tools that are available in the market today.
These machines can be used for all medium and long-run print applications. The process of flexo printing is one of the most popular of all the web-fed technologies that have been in use throughout the printing industry.
The machine for flexo printing uses flexible photopolymer printing plates to imprint images on a variety of surfaces. This makes flexographic one of the most efficient methods for printing on large volume requirements.
If you are considering purchasing a flexo printing press then Sahil Graphics would be one of the best choices from where you can purchase a quality machine. If you are into packing business then this machine will help you to get reliable and consistently high-quality print results.
The high-speed Flexo Printing Machine is able to print from roll-to-roll aluminum bobbins covering blisters from neutral (non-printed) reels to customized reels. The machine exhibits excellent printing quality, it is easy to run and use. The flexographic machine represents the best solution for printing aluminum foils, as well as paper and plastic foils.
The modern flexo printing press is an impressive piece of machinery that is able to produce high-quality prints at extremely high speeds. It also allows different functions to be carried out automatically. Purchasing the machine will enable you to match and satisfy your customers' requirements.
Sahil Graphics mainly focuses on developing and implementing new technologies in their machinery aiming at increasing productivity and reducing waste. Purchasing the machine from here you are sure to avail cutting edge innovations and patented technologies.